"The most beautiful place to hold your loved ones Wake… or to just call in for light refreshments "
Starlight Tea Chapel is a beautiful Grade ll listed building. Built in 1855-1856 being the Non-Conformist Chapel standing proudly within the grounds of Colchester Crematorium and Cemetery, surrounded by nature at its best.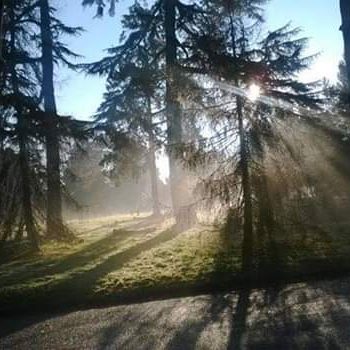 It was de-commissioned from Chapel status approximately 45 years ago. During this time the Chapel stood empty for many years and then used by the Cemetery Gardeners to keep the roses in until it was leased by florist and then later a new business opened to become a Tea Room & Florists.
Because of our location, our Bespoke Funeral Tributes are the majority of our work. At the Tea Room, we offer hot & cold drinks, Sandwiches, Light Snacks and choice of Cakes. We also cater for wakes and hold wakes at the Chapel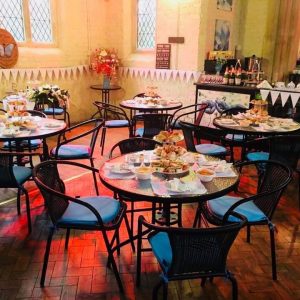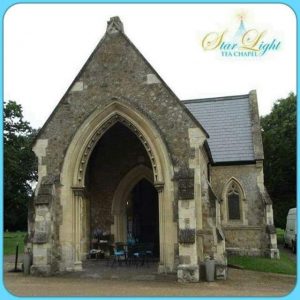 Initially, starting from "scratch" was very hard, until the word of those who had used our facility and our services started to spread. Not long after this we were noticed by some of our local Funeral Directors, who are happy and confident in recommending us. We thank them all for their support.
Starlight is also a lovely place to 'Celebrate the Life' of your loved one passed. A beautiful building with a character of its own………….We would love to meet you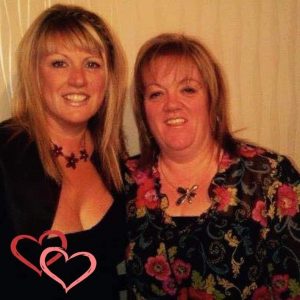 Our location makes us a very popular venue for Wakes and Celebration of Life gatherings. We offer four Wake Packages which start at £5.95 per person and also light snacks, cakes and hot and cold drinks.
STARLIGHT THE NEW BEGINNING
Michele has taken a new business partner, Karen Hurr, to come on board and help move the Tea Room to the next part of its journey.